Since everyone should write more tests we put your test results into VSCode.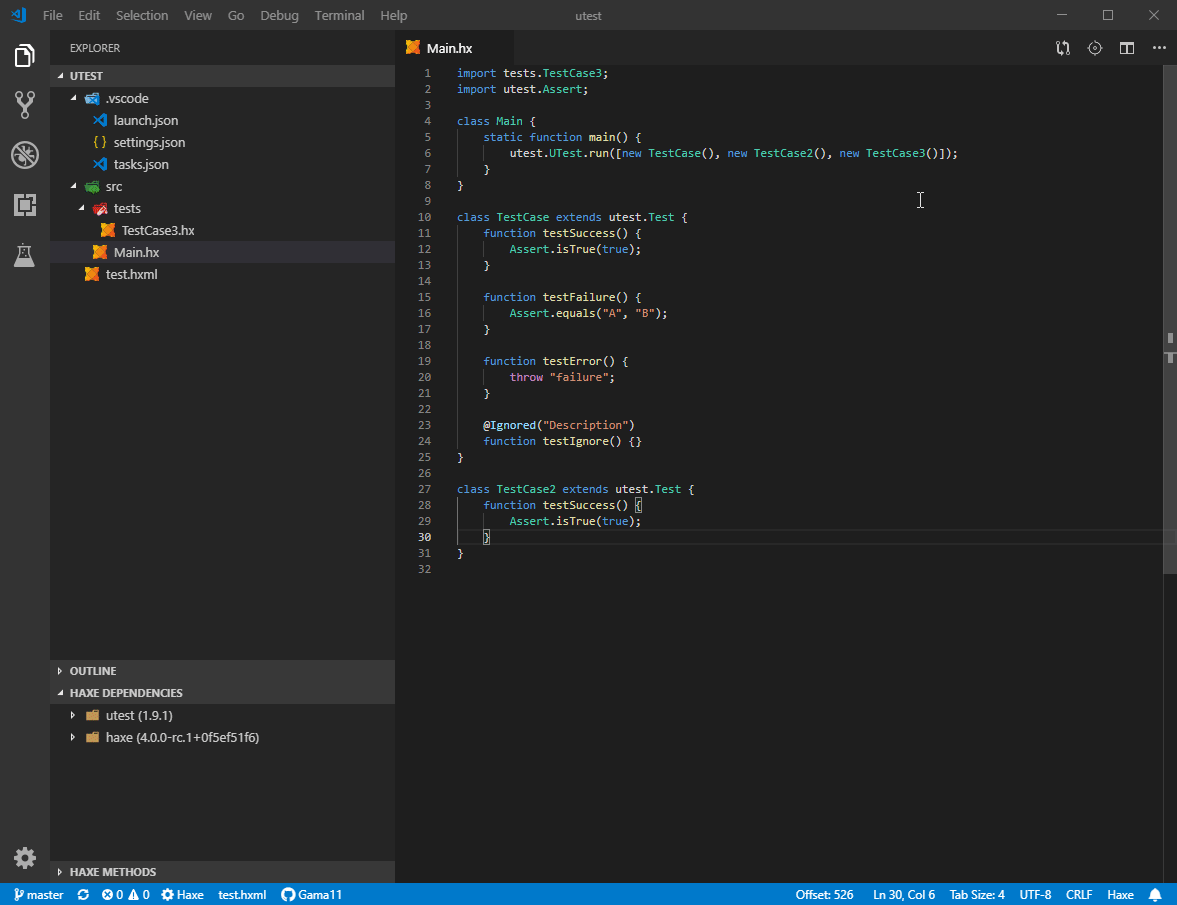 Currently supported test frameworks:
munit
utest
haxe.unit
buddy (added in 1.1.0)
hexUnit (added in 1.2.0)
tink_unittest (added in 1.2.0)
Works for nodejs and sys targets.
Just install haxe-test-explorer from VSCode Marketplace (Haxe Test Explorer) and you are all set. No need to modify your code (see usage section on haxe-test-adapter).
You can now press Run all tests from test explorer view inside VSCode and you will see results showing up.
From there you can run individual tests, you can even run them from within your test classes (*).
For a more permanent integration of test results you can add -lib test-adapter to your buildTest.hxml (or whatever you use to run tests).
There is also limited debugging support.
We have demo projects for all supported testing frameworks on our github page.
(*) line number detection of test functions only works with Haxe 4, in Haxe 3 you can run individual tests and see error line decoration, but there is no gutter icons, codelens or jumping from test explorer into test function