Hi Haxe friends,
Here's a new screenshot of my Haxe + GraphQL project that my company, wootmath.com, plans to open source soon: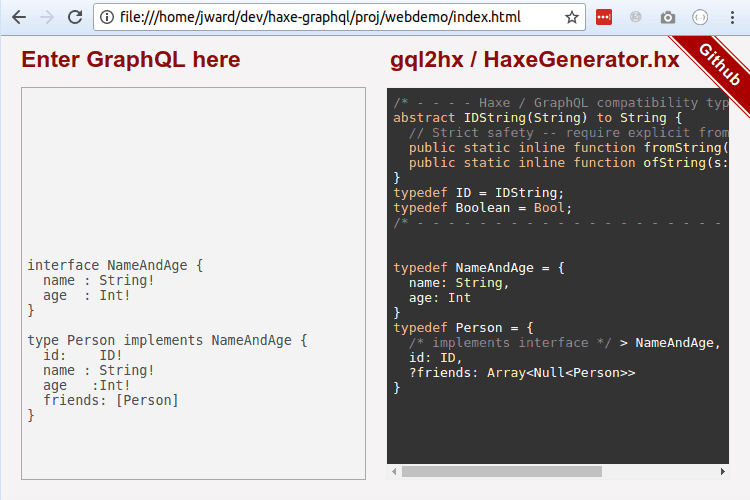 If you widen the window, you can see the parser step, too. It's built on top of @back2dos tink_parse lib.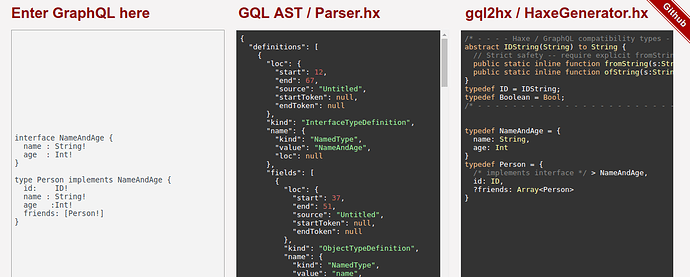 Overall, it's very alpha. Lots to work out still. Here're are the bits I'm planning / building - above is the webdemo powered by parser+hxgen.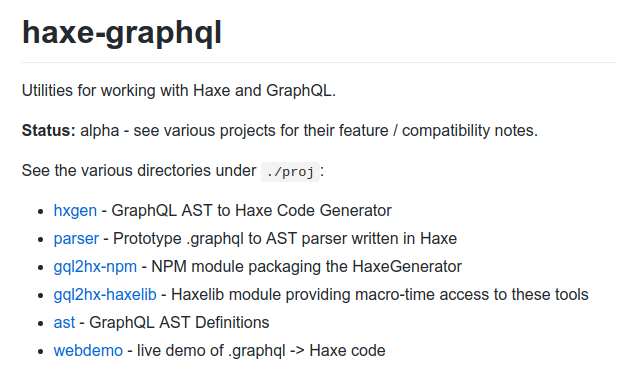 No progress on the macro workflow yet.
I'm going to offer an option to generate either typedefs or interfaces + classes. I believe they both technically work, it just depends on how you want to work with (and instantiate) your data (as class instances, or typed structs.)
This only deals with mapping simple schema / type definitions at the moment. Not yet any GraphQL queries, arguments, fragments, servers, etc. But it's a nice, tidy interface description language, so we're minimally looking into it for cross-stack data type definitions.
Cheers,
-Jeff