Hi,
first of all i am not the author of these [ examples ] i found the link when searching for HaxeUI lib.
note to the OWNER : thanks for the effort it is a good resource for new comers to Haxe.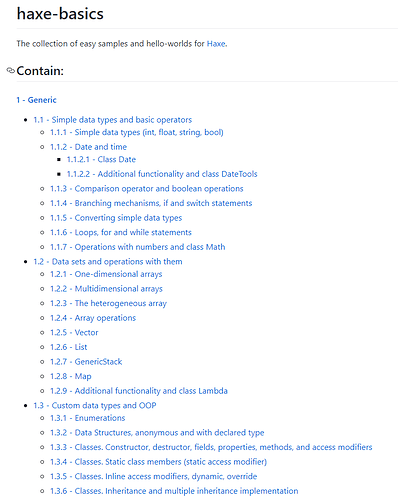 also i will be emailing the linlk of this post to the owner to get him know , and if he's already in the community here can take over this thread

.
happy learning.
---
15 minutes kick start with haxe:
---