I am wondering if there is a way to suppress compiler warnings in Visual Studio Code when working on multiple *.hxml files.
In the below illustration, I use a multitude of hxml files for different scenarios in my website application. I call them through a single point called build.bat with parameters. For example, I use .\build.bat server 1 to build the server code for the admin control panel.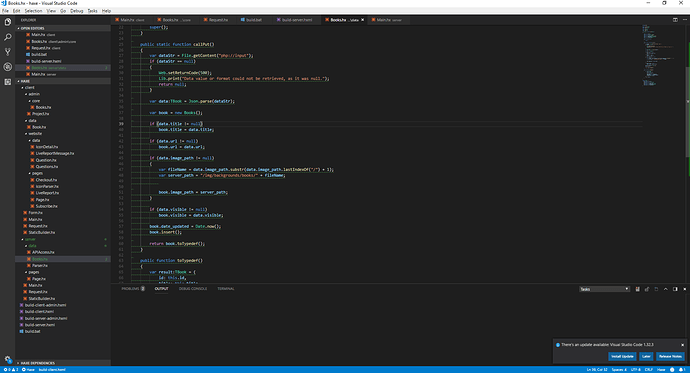 Now, as you can see there are green squiggly lines everywhere, and the reason being is because the sys.db.* package is part of the record-macros library - of which I have included - and will soon be removed from the main Haxe library. Yes, okay, I've got the message after being okay with it for several months, but now it's getting on my nerves.
Now, normally I find the Haxe compilation server works quite well with multiple *.hxml files, as long as you tell it where to look, but it doesn't seem to be taking into account that I have included the library record-macros in the case of the server folder, and thus showing this deprecation warning. Is there a way to suppress this warning? I really don't want to have to disable the Haxe plugin simply to remove the annoyance of green squiggly lines.