Hi All,
Last year, I released a game called Printersim, programmed entirely within the Haxe language (with support from the Lime framework). It's a game that defies convention. I'm pretty sure nothing else like it exists, which is probably a good thing because no one asked for a game about a printer.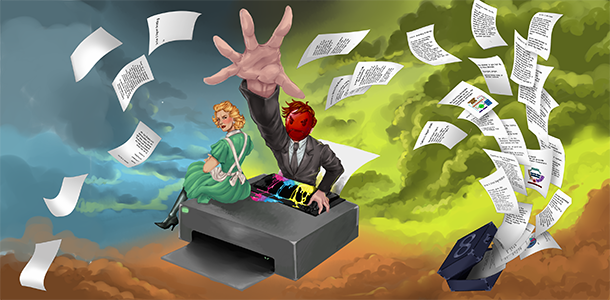 The premise:
You have to print a report for work. You have 14 days and not a lot of money, and so you're forced to sell your worldy possessions. This is not a game for those that want an easy, frustration-free experience. It's for those that want a game whose layers peel back to reveal something unexpected.
What people have said about it so far:
"This is less point and click adventure and more a rogue-like resource management game"
"It's like if Stephen King became a game developer"
"There are so many layers that it really does keep you coming back"
"10/10 would sell my house again"
"I loved and hated every minute of this so far."
There's a free demo that you can check it out here: Printersim on Steam

We're planning on doing a final update in November after which it'll just be bug fixes.