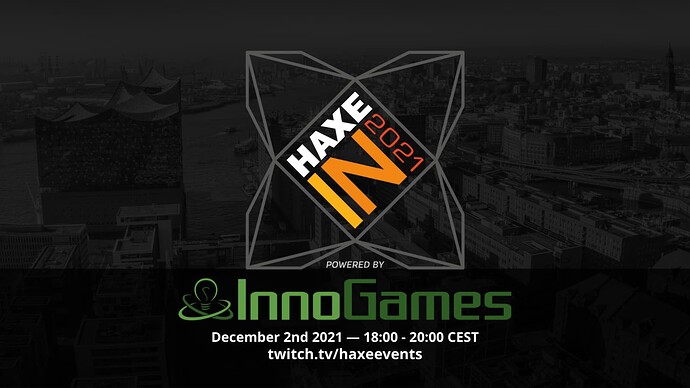 Hi all,
delighted to announce our next virtual Haxe event just in time to open the Xmas season!
We have 2-3 slots for talks open. If you've been waiting for a chance to air your Haxe-laundry now is the time!
The talks should be no longer than 20 minutes—keep it short and sweet.
If you're interested, shoot me an e-mail at fiene@haxe.org
The event will be streamed on twitch.tv/haxeevents
Cheers,
Fiene
P.S. Looking forward to your favorite mulled wine recipes!